Come aboard the Odyssée Sonore musical-visual adventure and let yourself be swept away in a world of legends and myths, from the birth of the very first sounds to the creation of multi-instrumental epics.
PRELUDE: THE CLASH OF THE TITANS
In the beginning, before life or the world existed, Chaos reigned. The universe was indescribable, constantly changing, an endless void.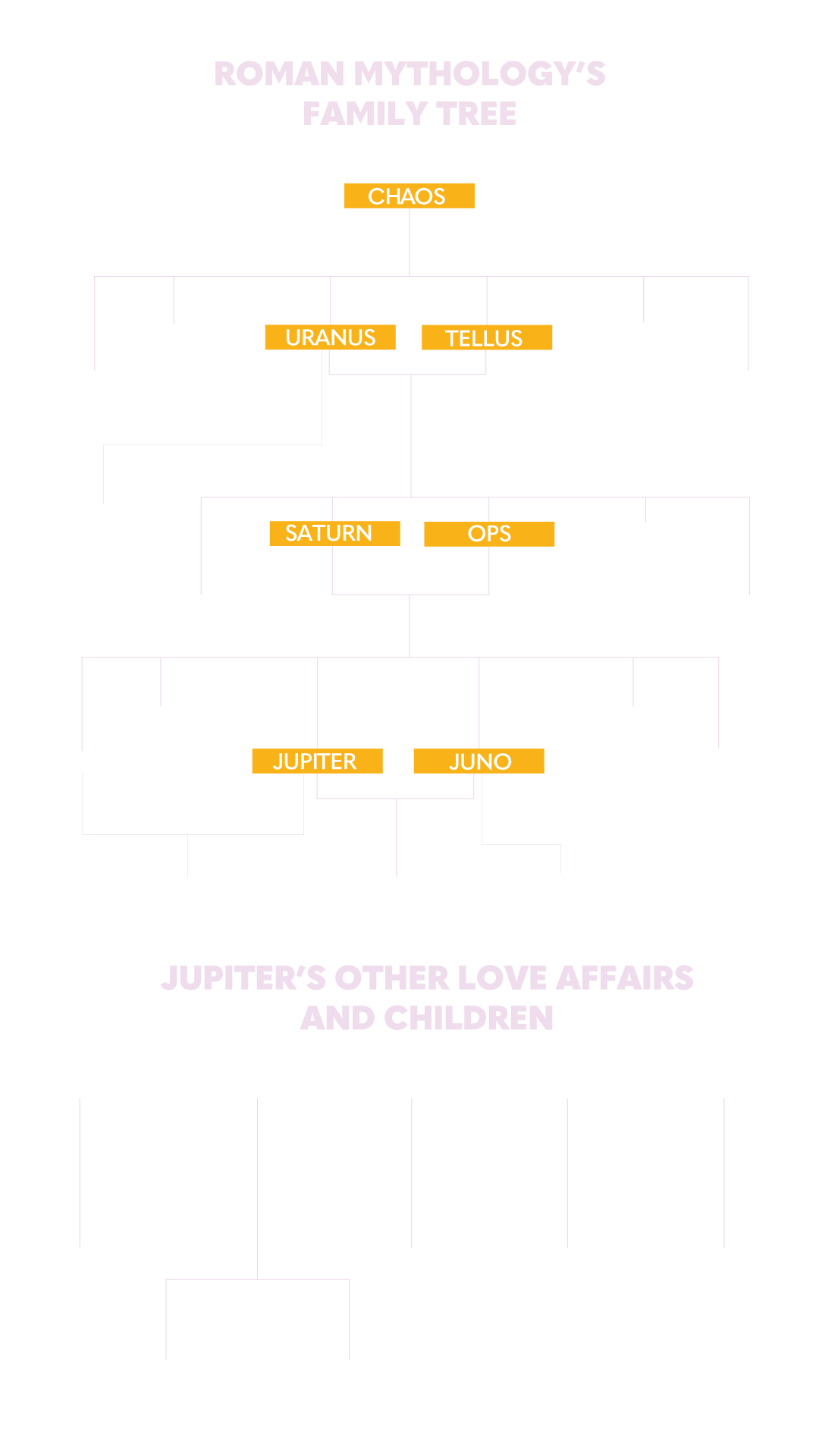 The union of Tellus the Earth and Uranus the Sky gave birth to Saturn, king of the Titans, and Ops, Goddess of Abundance. From their entrails were created the gods of the first generation:
ACT II: the birth of the muses
Dive into the waters of the lake of Mnemosyne, daughter of Uranus and Tellus. Her union with Jupiter led to the birth of the Muses, who awoke and emerged from the water singing before making their separate ways across the Earth. Each one possessed a special talent to inspire the creations of the world of men.
Greek and Roman mythology is teeming with creatures and heroes. Just like the gods, the majority of these creatures came from Greek mythology and were adopted by the Romans. The Minotaur, Cyclops and many other monsters can be found throughout the myths. Now's your chance to meet them!
ACT IV: DANCE OF THE STARS
We end our journey in the sky, among the stars. Like a never-ending ballet, these galaxies swirl with billions of stars, dictating the fates of men. Like the Greeks before them, the Romans were constantly looking up to the stars in search of their destiny. 
The starred canopy of heaven has long inspired the people on Earth, a source of hundreds of myths and beliefs. The destiny of each and every being is written in the stars. Our fates are governed by the dance of the stars and planets above us, where the gods live, and ever has man gazed up at them with dreams of adventure and glory.